The Pleasure Gardens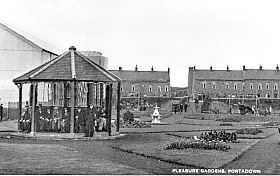 Edenderry Community Development Association consists of a group of unpaid volunteers aiming to improve life for those who live and/or work in Edenderry, Portadown. We have community events, local interest evenings, community celebrations and outreach projects all to bring the community closer. Our group was established in 2004 and our 'open book' membership welcomes everyone on a drop in, weekly or monthly basis - you choose the group you want to pop-in to, the time you want to be with us and we'll provide unconditional friendship.

Our Click and Chat knitting and crochet group meets on Monday evenings at 7.30

Edenvilla Community Links group for over 50's meets on the 1st & 3rd Tuesdays each month from 10am- 12noon

As our area has very strong historical connections to WW1 personnel we continue to mark the importance of Remembrance in this the 100th year from the armistice. Please have a look at our Ghost Soldiers video.
.

Portadown Railway Station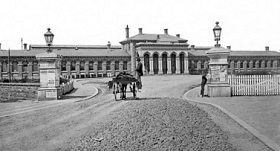 Edenderry Cultural and Historical Society This group now have their own website.

The Arch Committee have completed the New Arch project and the arch was opened by David Simpson MP, and dedicated by the Rev Dr Stafford Carson.

The major refurbishment of Edenderry Orange Hall funded by THE BIG LOTTERY, is now complete and it is a pleasure to work in. Indeed we are indebted to THE BIG LOTTERY for their support.

Our long-term objectives include the ability to secure core funding for a part time secretary manager in order to promote and organise the various groups.